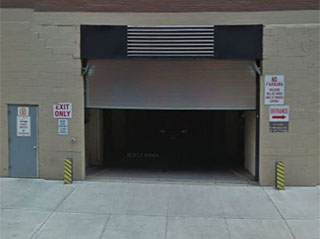 Obviously, no garage door is completely quiet. Even belt drive openers exert some minimal amount of sound during the opening and closing process. Chain-drive units, of course, are downright loud. Their noise tends to get worse as time passes by. This is because of the increased friction between their metal parts.
Why Are They Noisy?
When the moving metal parts aren't properly lubricated, the friction between them produces the annoying noises. This can happen in practically every part of the mechanism, including the rollers, the tracks, the springs and even the drive-system of the opener. It is important to note that the noise is not necessarily indicative of a problem. Only in the minor amount of cases does it mean that something is seriously wrong. However, you still need to check things to rule out the possibility of an accident waiting to happen. The risk of such occurrences increases with the age of your opener and door.
Some Common Problems
If your garage door is making a squeaking or creaking sound while it opens and closes, then the springs are probably at fault. This type of noise could indicate that their coils are wearing out and timely spring replacement will be required. If it's a grinding noise that you hear, there could be a problem with the rollers and/or the tracks. Bent tracks could cause the rollers to grind against them and potentially even to get stuck, which can lead to the door getting off track unexpectedly. Naturally, fixing these components requires professional assistance. However, there is something that you can do by yourself to reduce the wear and tear damage your door system goes through.
DIY or Professional Help?
Noise can be easily solved by lubricating all the moving metal parts of the garage door system. Lithium-based lubricants usually work best. This task is easily manageable for any DIY enthusiast. However, if there is any doubt at all that you are up to the task, you'd better call our professionals, especially, if the garage door in question is old and has been through its fair share of problems and issues. If you find something is wrong with it, you need to contact our team at Garage Door Repair New Braunfels right away. Try to act as quick as possible in such cases, so as to avoid any safety concerns.